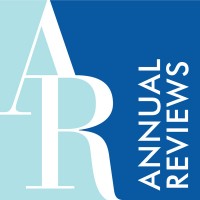 Authors may deposit the pre-print version of their work (manuscript that has not yet been reviewed, edited or prepared for publication) in an institutional repository provided that:
(a) the preprint deposited on the Web upon completion of the Annual Reviews Copyright Transfer Agreement which explicitly states in which Annual Reviews journal the manuscript has been accepted, and
(b) after the published version of the article appears on the Annual Reviews website, the pre-print version may be changed to include the following acknowledgment and link: "Published by permission of Annual Reviews in Annual Reviews publication X, Volume XX ©, www.annualreviews.org. "

Self-deposit of final article version
Annual Reviews does not allow authors to deposit the final PDF of the article. However, it allows authors to self-archive on a personal website and / or institutional repository after the article is published, an ePrint URL provided by the publisher (this encoded URL allows non-subscribers to access the article for free). This ePrint URL is provided by the Editor after the article is published online.
Learn more

Learn more at the publisher site