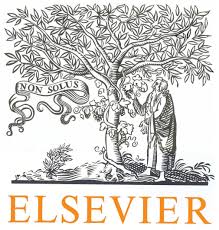 FCT negotiated a 20% discount on the value of the APCs that benefits the corresponding authors of the b-on institutions. The discount is valid for the publication of articles in journals belonging to Elsevier's Freedom Collection, with the exception of the journals Cell Press and The Lancet.
After the author indicates his/her affiliation in the submission, the system presents two publishing options: Gold Open Access or Subscription.
If the author chooses the 1st option must indicate the type of license that prefers CC BY or CC BY-NC-ND.
An email is then sent by Elsevier to the representative of the author's institution with a link to the Elsevier platform for data validation and payment acceptance. The representative of the institution accesses the information that allows him to confirm or not the affiliation of the author. The value of the APC as well as the discount and amount payable is shown. More information about this workflow here.
know more
Learn more about open access at Elsevier.